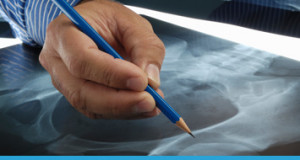 Depuy, a division of Johnson & Johnson manufactured metal-on-metal hip implants, and all-metal hip replacements such as Depuy's ASR and Pinnacle systems.  These systems carry risks when the metal components of the joint grind together over time and can lead to:
Persistent hip and groin pain
Swelling or infection
Joint failure
Need for surgery to replace the joint
Additionally, metal pieces from the joint's components can enter the bloodstream, leading to problems such as:
Cardiomyopathy
Impaired renal functioning
Thyroid dysfunction
Psychological and neurological changes
Because of serious injuries caused by these defective devices over 11,000 lawsuits have been filed against Depuy and Johnson & Johnson.
If you or a loved one have been implanted with an all-metal hip implant made by Depuy, please contact The D'Onofrio Firm at 215.923.1056, at once, for a free consultation with one of our attorneys.