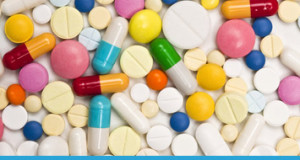 Every year, thousands of people die from or are seriously injured by prescription and over-the-counter drugs they believe to be safe.  Patients trust that these defective drugs are safe because they have been prescribed by doctors or pharmacists that they know and trust or simply because they have been approved by the U.S. Food and Drug Administration (FDA).  However, many of these drugs have not been adequately tested or contain insufficient warnings on their labels, making them dangerous to consumers.
There are many drugs that have been recalled or that are still on the market which have caused side effects such as heart failure, liver failure, brain damage, blindness, heart attack, stroke, stomach inflammation, blood clots, worsened depression, and in some cases, suicide.
All too often pharmaceutical companies place the interests of shareholders and marketing success above the safety of the people taking their medications.  The D'Onofrio Firm is proud of our commitment to hold those companies responsible when their drug products are dangerous or lack necessary and appropriate warnings.
If you or a loved one has experienced serious side effects due to a prescription or over-the-counter drug, contact us today.