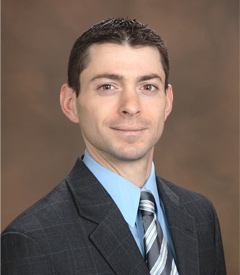 Louis F. D'Onofrio founded The D'Onofrio Firm LLC in 2009.  The D'Onofrio Firm was founded to protect the rights of individuals, who often find themselves battling some of the most powerful forces in the world.  Through its skill and advocacy, The D'Onofrio Firm levels the playing field.  The D'Onofrio Firm is a regional law firm with a national practice.  It is a trial law firm that welcomes the courtroom.
As lead trial counsel, Lou has tried numerous cases to verdict before both judge and jury.  He has experience litigating many types of cases, including pharmaceutical defect cases, medical device cases, asbestos cases and many other types of complex product liability actions.   He has also represented clients in criminal defense matters including homicides taken to jury verdict, the government as an Assistant Prosecutor, as well as clients in personal injury matters for both the plaintiff and the defense.  He was part of the trial team that represented numerous victims of childhood sexual abuse, leading to the Diocese of Wilmington's voluntary declaration of bankruptcy.  He has been repeatedly selected as both a Delaware and Pennsylvania "Rising Star" by Super Lawyers Magazine.
Lou graduated cum laude from Temple Law School in the top 15% of his class.  He is a cum laude graduate of The University of Rhode Island where he double majored in Philosophy, and Political Science graduating with a 4.0 GPA in this major, and where he was a Centennial Scholar.  At Temple Law, Lou was on the Editorial Board of, and published by, the Political and Civil Rights Law Review. He has provided legal commentary for FOX News Philadelphia and the Philadelphia Inquirer, amongst other news organizations.  Lou is admitted to practice law in state and federal courts in Pennsylvania, New Jersey, Delaware, Maryland and New York.
Lou is an Adjunct Professor at Delaware County Community College. He is a competitive runner.  He is an endurance athlete who has competed in numerous 100 mile endurance races, ultramarathons, iron distance triathlon, and has qualified numerous times to run the Boston Marathon-holding a 2:57 road marathon PR.  He enjoys endurance events that feature challenging conditions and rugged terrain.  Lou and his family have resided in Delaware County, Pennsylvania for a decade. Most importantly, he is the proud father of two beautiful young children, and his law partner, Heather Kriebel D'Onofrio, is also his spouse.
Bar Admissions
Commonwealth of Pennsylvania
State of New Jersey
State of Delaware
State of New York
State of Maryland
United States District Court for the Eastern District of Pennsylvania
United States District Court for the District of New Jersey
United States District Court for the District of Delaware
United States District Court for the Southern District of New York
Education
J.D., cum laude; Temple University Beasley School of Law, May 2003
B.A., cum laude; The University of Rhode Island, December 1999
Mount Sinai High School, National Honor Society; Long Island, New York, June 1996