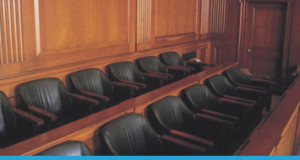 The D'Onofrio Firm is dedicated to providing the highest quality legal representation to protect the rights of those accused of crime by the government in order to achieve the best possible result.
The Firm defends clients against various types of charges in state and federal court.  Being accused of a crime is a serious matter that deserves serious legal attention.  The stakes are high and liberty and livelihood are at stake.  Lou D'Onofrio spent years as a prosecutor developing a profound understanding of criminal law.  His experience as a prosecutor makes him a particularly successful criminal defense lawyer.  Lou has represented individuals accused of crimes including: weapons, drug and homicide charges.  He has successfully negotiated pleas for reduced sentences and has successfully tried cases to verdict.
If you or a loved one has been charged with a crime, our criminal defense attorneys can assist you.